Spyglass Pointe Shell Beach Ca Home for Sale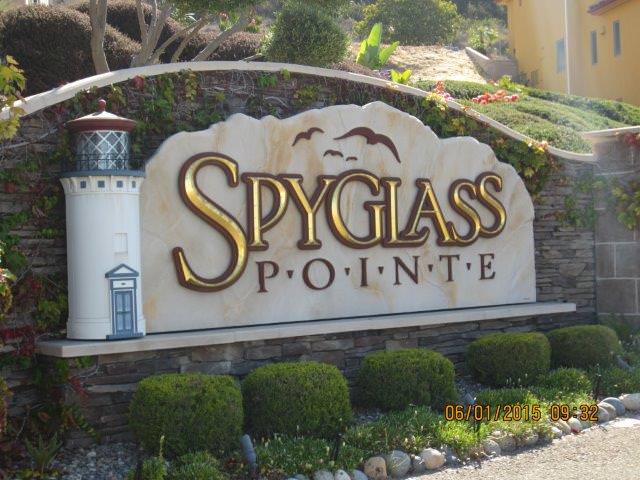 Directions: Highway 101 Exit Spyglass, Exit and go East, go North on Mattie Road and turn into Spyglass Pointe Shell Beach.
Spyglass Pointe is approximately 10 luxury home sites where currently 8 of them are built out.  These homes are newer and feature wonderful Pacific Ocean views.  Views are from as far South as Point Sal with wonderful views looking towards Port San Luis, The Bluffs at San Luis Bay, and the town of Avila Beach.  The subdivision does offer about 10 spaces for overflow parking.  These homes feature fantastic Pacific Ocean Views and easy access to the freeway; however they do have some road noise.  These homes would make wonderful vacation and second homes.
(Photo of Area)
Bayview Drive is the only street in the subdivision, being a loop.
The Spyglass Pointe Shell Beach Ca currently does have a HOA (Home Owners Association) of $220.00 paid monthly that takes care of the common area maintenance.
Search luxury Shell Beach properties at www.JamesOutland.com/ShellBeach
If you currently own a home in Spyglass Pointe Shell Beach Ca and are looking sell your home please go to www.FreeHouseQuotes.com for a CMA (Comparative Market Analysis).  This will be completed by me and my staff to help you obtain your homes current market value.  We can also talk more about the details of the sale and help you with a seller's net sheet so you will have an idea of the estimated net from the sale.  Yes, JoAnn Outland and I have sold a home in Spyglass Pointe, and our office is currently under half a mile at 2665 Shell Beach Road, Suite J1 Pismo Beach Ca 93449 within the Cornerstone Real Estate office.  View our Current Yelp Profile.

Condo

Land

Mobile Home

Residential Income

Single Family

Townhouse
Multi Family

Ranch

Commercial
Recent Luxury Sold Homes in Spyglass Pointe:
2915 Bayview Drive Pismo Beach Ca 93449 4 Bedrooms 5 Bathrooms (4 0 1 0) Sq. Ft 4102 year built 2006 sold for $1,125,000 on 06/28/10
2920 Bayview Drive Pismo Beach Ca 93449 4 Bedrooms 4 Bathrooms (3 0 1 0) Sq. Ft 3398 year built 2007 sold for $1,178,000 on 03/27/09
2930 Bayview Drive Pismo Beach Ca 93449 4 Bedrooms 6 Bathrooms (3 2 1 0) Sq. Ft 5000 year built 2007 sold for $1,300,000 on 03/31/11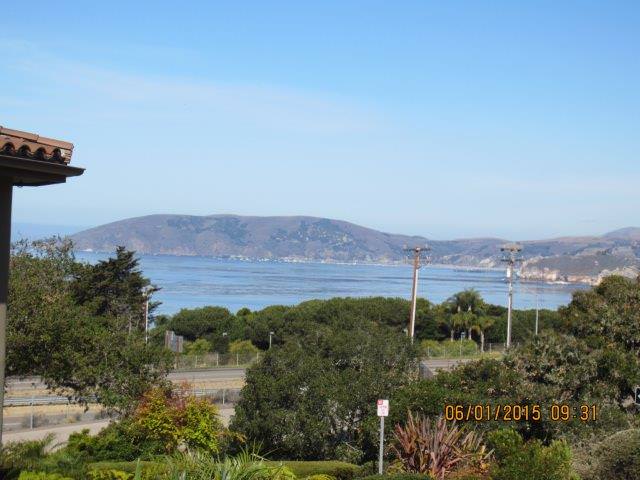 Spyglass Point Shell Beach Ocean View
Social Links
Google Plus: http://plus.google.com/+JamesOutlandJr/posts
Facebook: http://www.facebook.com/james.outland
LinkedIn: http://www.linkedin.com/pub/james-outland-jr/a/999/59b
YouTube: http://www.youtube.com/user/Outlandandassociates
Real Estate/ Realtor Referrals welcome, if you know someone downsizing, relocating, job transfer or buying up please email me. [email protected]  subject New Referral
If you are looking to Purchase property West of Highway 101 please see the following write ups:  The Bluffs at San Luis Bay, EL Portal/ Indo Drive, Sunset Palisades.
Housing tracks on the East side of the HWY 101 are Vista Serena, Spyglass Ridge, Villas Antigua, Emerald Pointe, Playa Del Sol, The Villas at Rancho Pacifica, Bay Cliff Village, and Rancho Pacifica.
If you are looking for luxury homes in Shell Beach, please see my other pages: The Bluffs at San Luis Bay, El Portal and Indo, homes on Beachcomber, and Central Coast Ocean Front Property list.  Please note I am working to create and update my blog pages, if an area you like is not yet completed please email me asking for additional details.  Thank you, James
#LuxuryHome #LuxuryShellBeach #ShellBeachRealEstate #ShellBeachRealtor #SpyglassRidge #OceanFront #CentralCoast #Oceanviews  #PismoBeachRealEstate
Service area:
Pismo Beach Real Estate, Arroyo Grande Real Estate, Grover Beach Real Estate, Avila Beach Real Estate, San Luis Obispo Real Estate
Central Coast Real Estate Market update for Spyglass Pointe Shell Beach California
Author: James Outland Jr.
---