Youtube El Portal Drive Pismo Beach Ca 93449 Drone Video
The Bluffs San Luis Bay Pismo Beach

The Bluffs San Luis Bay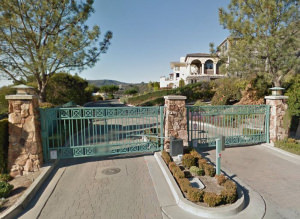 Where is The Bluffs at San Luis Bay in Pismo Beach Ca?  The Bluffs is located in the Northern area of Pismo Beach California.  This area is also commonly referred to as Shell Beach however they share the same zip code of 93449.
How many home sites are located behind The Bluffs at San Luis Bay gates?  The subdivision has 23 large luxury acreage parcels; 17 of the sites have been built.
The Bluffs at San Luis Bay subdivision features one main street, Bluff Drive.
What type of Luxury homes and properties will you find behind these gates? You'll find the Mediterranean influenced homes, Cape Cod, and some more modern inspired architectural designs.
The area does feature an HOA fee of around $260 dollars paid monthly as of 2014. This takes care of the common area and the servicing of the entry gate.
Does The Bluffs have a private water company or are they serviced by Pismo Beach?  The home's water and sewer are serviced by the city of Pismo Beach.
Are any homes currently for sale within The Bluff?  Please check https://www.JamesOutland.net and property search Pismo Beach Real Estate.
What are some recently sold homes for the area?  First, not many homes sell in this specific area as you only have 17 homes built out so if you are in this market you need to be set up on the MLS for property updates!  It's easy to get set up, just email me [email protected] and ask to be placed on your very own private property portal.  This way when a home comes up you'll get notified.

Condo

Land

Mobile Home

Residential Income

Single Family

Townhouse
Multi Family

Ranch

Commercial
The Bluffs recently sold luxury ocean view homes
2015 Sold
34 Bluff Drive Pismo Beach, Ca 93449 Sold on 08/27/2015 for $5,090,000. 5 Bedrooms, 1 Full Bath, 3 3/4 Bath, and one-half Bath, 7087 Sq. Ft. on a wonderful 1 Acre. View Property Details
2011 Sold
122 Bluff Drive Pismo Beach, Ca 93449 Sold on 03/22/2011 for $2,200,000.  This home features 4 Bedrooms, 2.5 Baths (2,0,1,0)  4,088 Sq. Ft on 1.160 Ac. built in 2004
2009 Sold
178 Bluff Drive Pismo Beach, Ca 93449 sold on 03/06/2009 for $3,875,000. This home features 5 Bedrooms 4 Full Baths (4,0,0,0) 5,700 Sq. Ft on 1.260 Ac. Built in 1997
The Bluffs at San Luis Bay Original Brochure as PDF.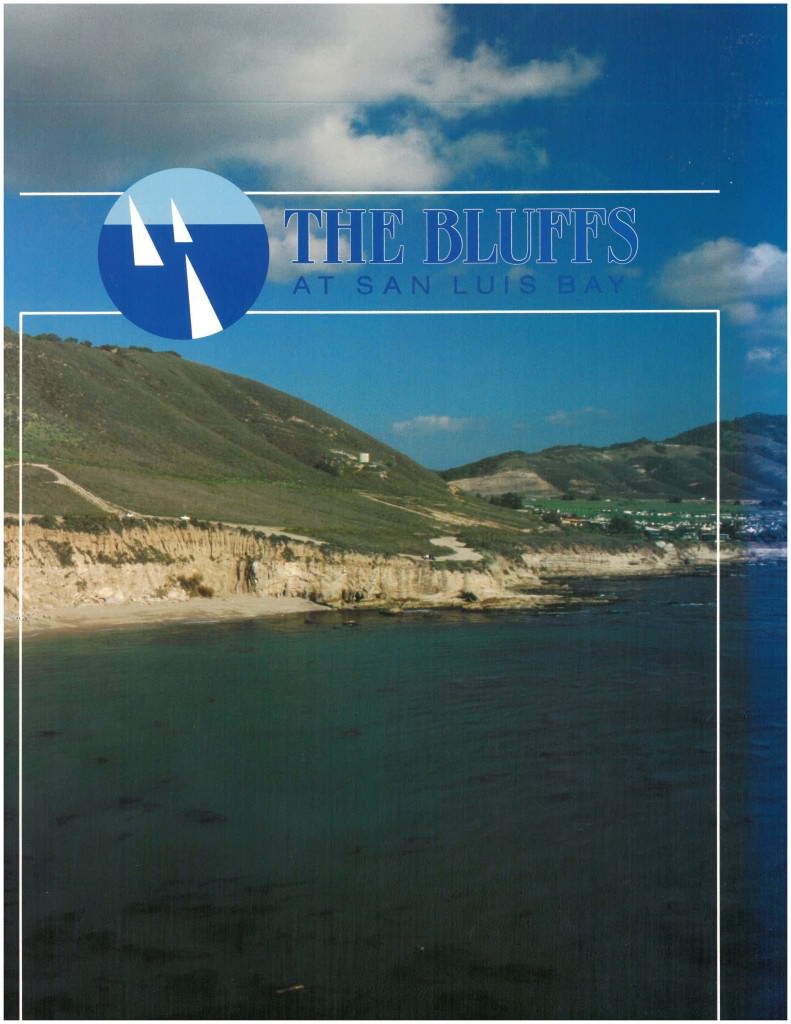 If you are looking for more information about other luxury communities around The Bluffs please visit my page for El Portal and Indo Drive, San Luis Bay Estates Avila Beach, Bassi Ranch San Luis Obispo, Baron Canyon Ranch San Luis Obispo, and San Luis Country Club Estates
If you are selling your home in the next 12 months please go to http://www.freehousequotes.com for a professional home valuation.
The Bluffs at San Luis Bay homes update for the Shell Beach Real Estate market.
Photos of The Bluffs at San Luis Bay on September 2015
Author: James Outland Jr.
---
10 Bluff Dr at San Luis Obispo

154 Bluff drive at San Luis Bay Estates

26 Bluff Dr at San Luis Bay Estates

22 Bluff Drive at San Luis Bay Estates

Lot 14 Bluff Drive at San Luis Bay Estates

Lot 12 Bluff Drive at San Luis Bay Estates

Lot 8 Bluff Drive at San Luis Bay Estates

Lot 7 Bluff drive at San Luis Bay Estates

186 Bluff drive at San Luis Bay Estates

178 Bluff drive at San Luis Bay Estates

170 Bluff drive at San Luis Bay Estates

162 Bluff drive at San Luis Bay Estates

146 Bluff drive at San Lui Bay Estates

122 Bluff drive at San Luis Bay Estates

114 Bluff drive at San Luis Bay Estates

106 Bluff drive at San Luis Bay Estates

90 Bluff drive at San Luis Bay Estates

74 Bluff Drive at San Luis Bay Estates

66 Bluff Drive at San Luis Bay Estates

58 Bluff Drive at San Luis Bay Estates

50 Bluff Drive at San Luis Bay Estates

San Luis Bay Estates Shell Beach California

San Luis Bay Estates Shell Beach California