Cypress Ridge Arroyo Grande California 93420 Golf Course Homes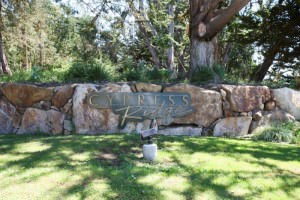 Directions: To take a drive out to Cypress Ridge from Grand Ave, head south on Halcyon Road, at highway one make a left and then a right to stay on South Halcyon, this is the Ocean Valley and you can see the dunes as you look west, stay on road up the big hill, head straight at the intersection pass Mesa School. When you reach El Campo Road make a right or go west and you'll see the gated subdivision entrance of Cypress Ridge on your left and Bayview Estates will be directly across the street.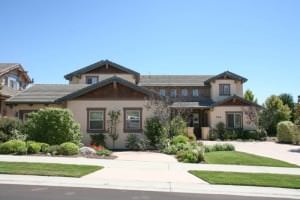 Cypress Ridge Arroyo Grande is a wonderfully planned gated master community. The development features homes built by Centex and some custom homes. Attached is a copy of a Cypress Ridge Arroyo Grande Brochure for the Cypress Ridge Original Brochure. I have been in plenty of the upgraded Centex models and they are very nice, tall ceilings, open floor plans, great layouts. Homes in Cypress Ridge Arroyo Grande range in size from 1,900 sq. ft. up to the largest I have seen was in the 4,200 sq. ft. Cypress Ridge homes we built out between 2000 and 2015, however, most homes were constructed between 2001 and 2008. Homes in the Cypress Ridge development feature stucco exterior, concrete tile roofs, tall ceilings, and open floor plans, with many of the lots that back to many of the greens that surround the homes. Cypress Ridge has a particular area where some homes were built around the lake offering something many other communities don't offer. It's relaxing to just be out in the backyard watching the wild bird and ducks enjoy the water. (See Photos of the area) The cypress ridge community offers a clubhouse, a gym, and other benefits.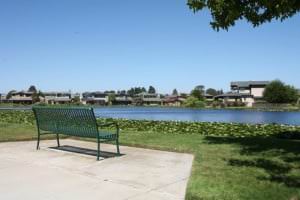 Streets in the Cypress Ridge Development include: Cypress Ridge Parkway, Avocet Way, Plover Court, Rail Court, Sanderling Court, Tern Street, Willet Way, Bittern Street, Brant Street, Chuckar Street, Curlew Court, Turnstone Street, Noddy Court, Dunlin Way, Tattler Street, Jacana Court, Auklet Court, Wigeon Way, Kittiwake Street, and Longspur Lane.
HOA Info: Cypress Ridge Arroyo Grande does have a home owner's fee currently of $75.00 a month that pays for the common area and security gate.
Currently, nine homes are listed for sale in the Cypress Ridge Development, one on Willet Way, two on Wigeon Way, two on Brant Street, two on Avocet Way, one on Cypress Ridge Parkway, and one on Curlew Court.
The three 2015 sold homes in Cypress Ridge Arroyo Grande
965 Wigeon Way Arroyo Grande Ca, 93420 4 Bedrooms 3 (1 2 0 0) Baths 2372 Sq. Ft. 0.2748 Lot Size 2015 Year Built Sold For $809,000 on 07/24/15
2254 Plover Ct Arroyo Grande Ca 93420 4 Bedrooms 3 (3 0 0 0) Baths 2796 Sq. Ft. 0.1880 Lot Size 2005 Year Built Sold For $719,000 on07/17/15
669 Avocet Way Arroyo Grande Ca 93420 4 Bedrooms 4 (3 1 0 0) Baths 2533 Sq. Ft. 0.2705 Lot Size 2003 Year Built Sold For $899,000 on 07/15/15
If you are looking to list your home for sale because you are asking what is my home worth, please visit www.FreeHouseQuotes.com. This is a great seller's tool to view the current comps, how quickly homes are selling, and much more. If you are saying I need to sell please go to this site to get started.
If you are a buyer looking to purchase a home in Arroyo Grande area and are considering the Cypress Ridge Arroyo Grande please visit my web site for current inventory in Cypress Ridge and surrounding communities.
If you are looking for Cypress Ridge Golf Course information click here, if you are looking for Yelp cypress Ridge golf course reviews click here.
#CypressRidge #CentralCoast #ArroyoGrande #HomesForSale #AgentArroyoGrande #GolfCourseLiving #RealEstate #JamesOutland #OutlandRealEstate #Whatismyhomeworth #MLS #HomeSearch #CypressRidgeArroyoGrande
Other Local housing tracks on the Arroyo Grande Mesa: BayView Estates, Red Tail Meadows Estates, Mirabella Estates, Black Lake Ranch Estates, Red Tail Meadows, and Knollwood at Callender
Real Estate Market update for Cypress Ridge Arroyo Grande California 93420.
If you have any other questions about the Cypress Ridge, Arroyo Grande Real estate market, or have any information changed on this page please email me James@Outlandinc.com
James Outland Jr Broker Associate
Outland And Associates Real Estate
Modern Broker
2665 Shell Beach Road Suite J, Pismo Beach Ca, 93449
James@Outlandinc.com
805-748-2262 Mobile
DRE#01314390
---