Vista Pacifica Circle Pismo Beach
The video above is on Youtube at 4K for those who wish to enjoy it at a higher quality.
Google Directions: From 4th Street, go East unit it ends at James Way, go South on James Way and your second street to the right Vista Pacifica Circle Pismo Beach.

The Vista Pacifica Circle Pismo Beach area is closer to the Pismo Coast Shopping Plaza and the Pismo Beach Premium Outlets, as well as fast-food restaurants and two gas stations with easy freeway access. This development of homes is also just down the road from Pismo Shopping center on James Way and Oak Park, and Newer constructed Pismo Medical Campus.
This does feature three single-family homes while the majority are twin homes. The development was built out between 1985- 1987, we have a mixture of styles and trim levels. Most feature flat roofs, two-car garage homes, and the size of the buildings range between 1000 to about 1250 Sq. Ft. The views in the track can range from Panoramic, hills views, and Ocean views. The Pacific Circle Pismo Beach does have a few single level homes however as one might expect those don't come around very often or stay on the market very long due to the high demand. This is another very nice area of Pismo Beach.
Vista Pacifica Circle is the only street in the subdivision.
The track does have CCR's and no Homeowners Association that I'm aware of.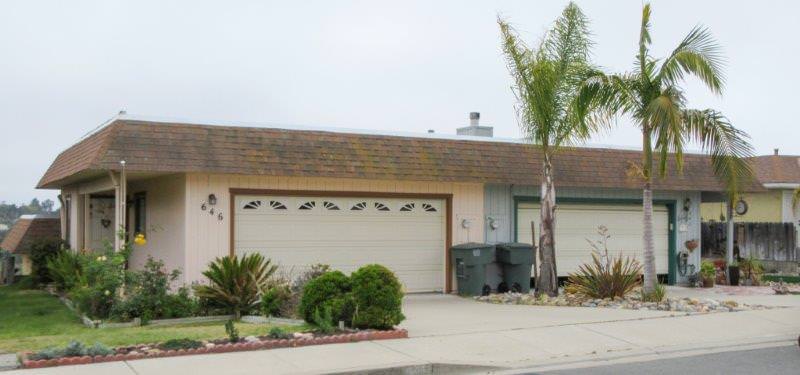 If you are looking to list your Visa Pacific Circle Pismo Beach home in the next few months please go to www.FreeHouseQuotes.com to request a market analysis of what similar homes in Pismo Beach are selling for.
If you are looking to buy a home in Vista Pacific Circle Pismo Beach please click here to view all homes currently listed for sale in Pismo Beach.
I recommend buyers and sellers get a custom client portal. When you get serious about listing a home or purchasing a home please email me [email protected] and ask to be set up on a custom portal. This will allow you real-time updates for the Active, Contingent, Pending and Sold information. This is a powerful tool for those who are serious about obtaining the most recent information. This is doubly important in hot markets.
Most of the homes in this area are owner-occupied; however, there are a few long-term rentals in the area. If you are looking to rent out your property I can assist with that as well as we do have a property management division. Due to high demand rentals can be difficult to find. If you are looking for a rental please email me subject Pismo Beach rental and I'll glad to email another contact that may have or know of some homes coming on the market for rent. Pismo Beach Investment homes have historically done very well.
Recent Sold home for Vista Pacific Circle homes in Pismo Beach California
749 Vista Pacifica Circle Pismo Beach 2 Bedroom 2 Bath 1201 Sq. Ft. year built in1986 sold for $435,000 on 05/08/15
740 Vista Pacifica Circle Pismo Beach 2 Bedrooms 2 Bath 1138 Sq. Ft. year built in1986 sold for $445,000on 05/08/15
731 Vista Pacifica Circle Pismo Beach 2 Bedroom 2 Bath 1138 Sq. Ft year built 1985 sold for $450,000 on 11/04/14

Vista Pacifica Pismo Beach Homes on Street
If you have a job relocation to Pismo Beach or the Central Coast or looking to complete a 1031 Exchange please ask me about getting set up on my MLS portal for the most current and accurate comps. I have lived in this area all my life and know the area. If you just have questions feel free to reach out and I see if I can help point you in the right direction if it's something out of my area of expertise. Email James Outland
Pismo Beach Real Estate around this area: Pacific Estates, The Villas, Shamrock Ln/ Limerick Homes, Irish Way, Pismo Oaks twin homes around Panorama Drive, and the Single Family Homes on Narlene Way, down the road we have Sea Country and Toucan Terrace

#CentralCoast #PismoBeachRealEstate #IVistaPacifica #SecondHome #VacationRental #BuyandHold #JamesOutland #IPX1031 #1031
Real Estate Market Update for Vista Pacifica Pismo Beach California Central Coast
My area of experience includes working with Pismo Beach buyers, Pismo Beach sellers and Pismo Beach Real Estate Investors. I have been full-time real estate professional on the Central Coast since market since 2001. Call me today.
Outland and Associates Real Estate Social Links: Facebook Linked In YouTube
Author: James Outland Jr.
---